About us
From 30 years Armonia viaggi it is the point of reference to Bibione for your trips and your excursions.
The professionalism and competence with which the staff welcomes you it will do some Armonia viaggi since immediately your travel agency.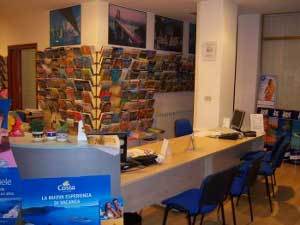 Ticket office
Armonia viaggi it is also center bookings and aerial ticket-office toward all the destinations with the best aerial companies; bookings and ticket-office for all draw ones her national and international of the railroads; booking and ticket-office for all the national and international lines of the ferries; ticket-office for the pullmanns of line.